In a region with hundreds of realtors, find out how Portugal Realty Algarve can help you ...
Buying a property is such an important moment in a person's life, regardless of whether you are a first-time buyer or an experienced investor.

In a market where it may seem that everybody is selling the same product for the same price, what truly makes a difference is the buying experience as a whole and ensuring that the company you choose to work with has a good understanding of the buying processes in Portugal and is a registered AMI licensed company.


Why choose Portugal Realty?
It's the simple details that will provide a hassle-free and simple service targeted to meet our international client's requirements. From selecting the properties and locations that best suits today's real estate market, to getting to know each client, scheduling their visit, and ensuring that we provide unbiased advice.

Our office in the Algarve prides itself on building a personal and professional relationship with each and every client, based on trust and a profound understanding of what today's market requires.

It's all about trust and experience. Our local team is made up of highly motivated professionals that have introduced high-quality Portuguese properties to families searching for a dream home in Portugal since 1995.
Our team of property specialists will guide you in finding the right property for your needs and lifestyle, and will assist you in each step of the process:

Location
Our office in the Algarve is conveniently located in Olhos de Agua, Albufeira. The Algarve has 155 km of coastline divided up into three regions: Central Algarve, Eastern Algarve, and Western Algarve.

The Central Algarve, where we are located, is the cosmopolitan centre of this region, offering some of the best restaurants, nightclubs, shopping centres, marinas, water parks, fantastic beaches and championship golf courses in the coastal towns of Albufeira, Olhos de Agua, Gale, Quarteira and Vilamoura. Beaches tend to be sandy coves protected by golden sea cliffs and are amongst some of the most famous "Blue Flagged" beaches on the Portuguese coast.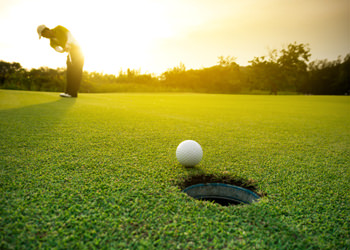 Because we are experts in this region, our selection of properties are also in Central Algarve. We have a large variety of properties for sale, such as villas, apartments and plots of land in very popular locations such as: Albufeira, Carvoeiro, Tavira, Quarteira, Vilamoura and Sao Bras de Alportel, amongst others.

If you're looking for a dream home in the Algarve or would like to sell your house in this beautiful region contact our local office for a free no-obligation consultation.
Portugal Realty™ - Property for sale in Portugal